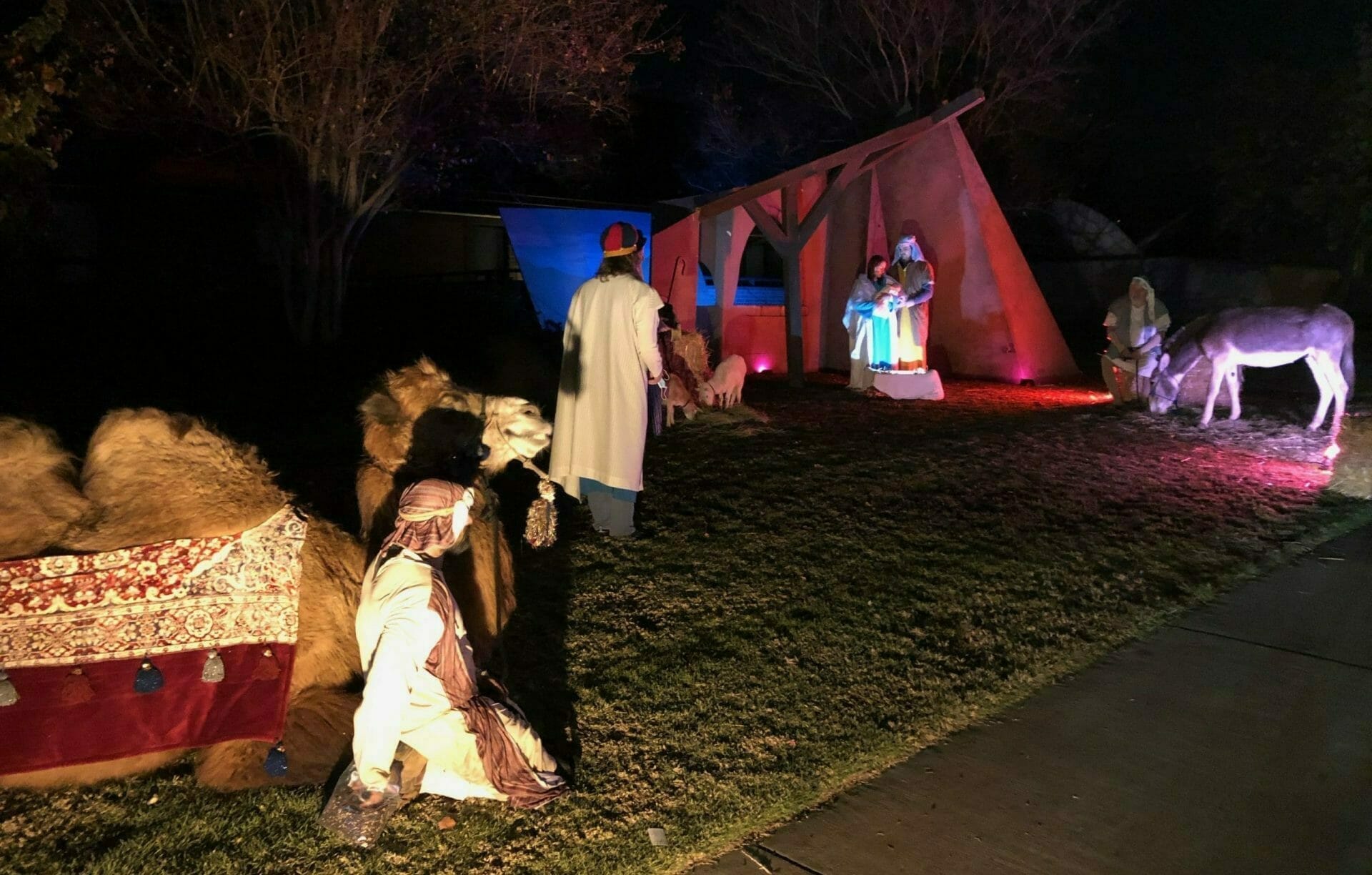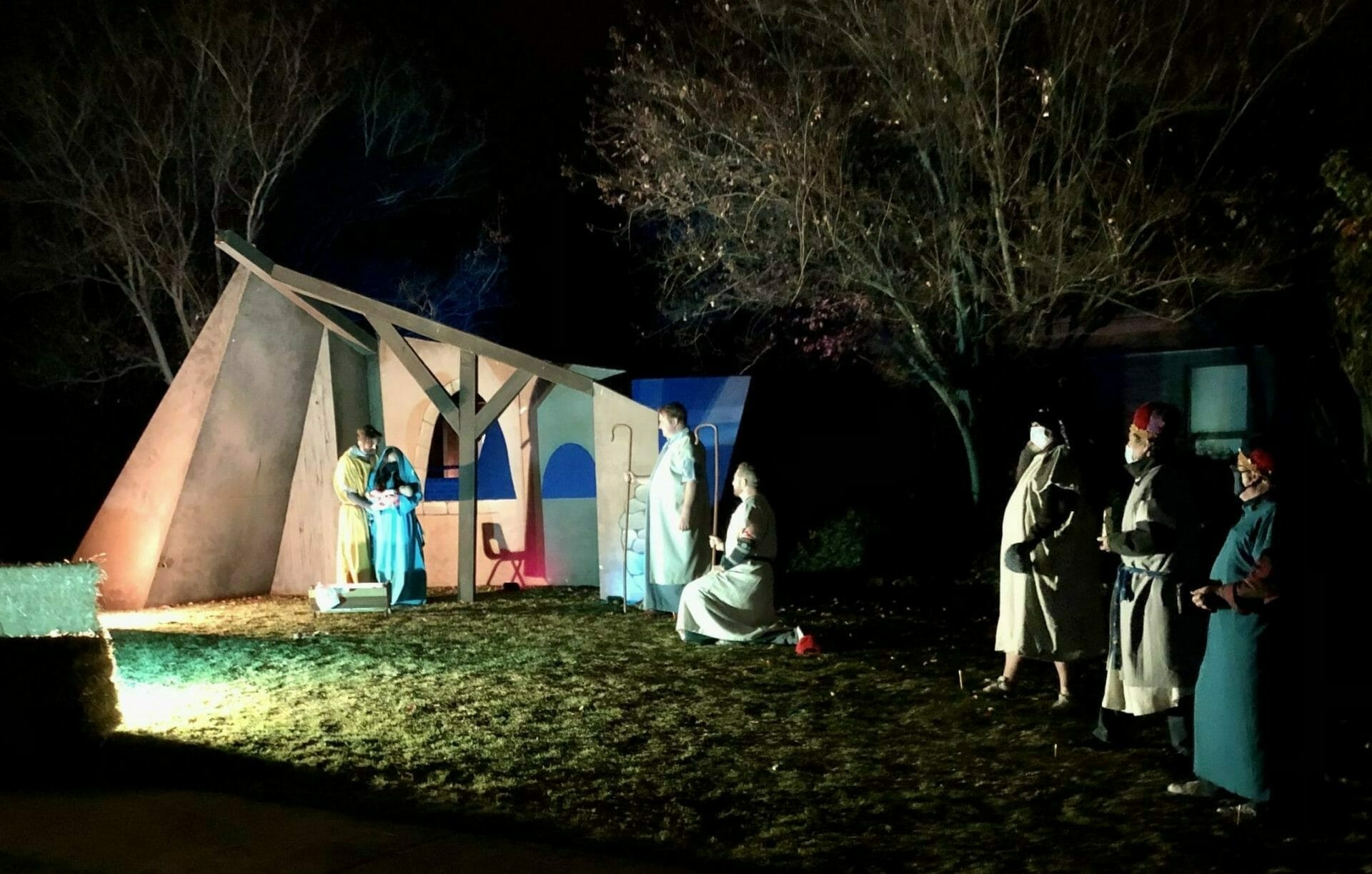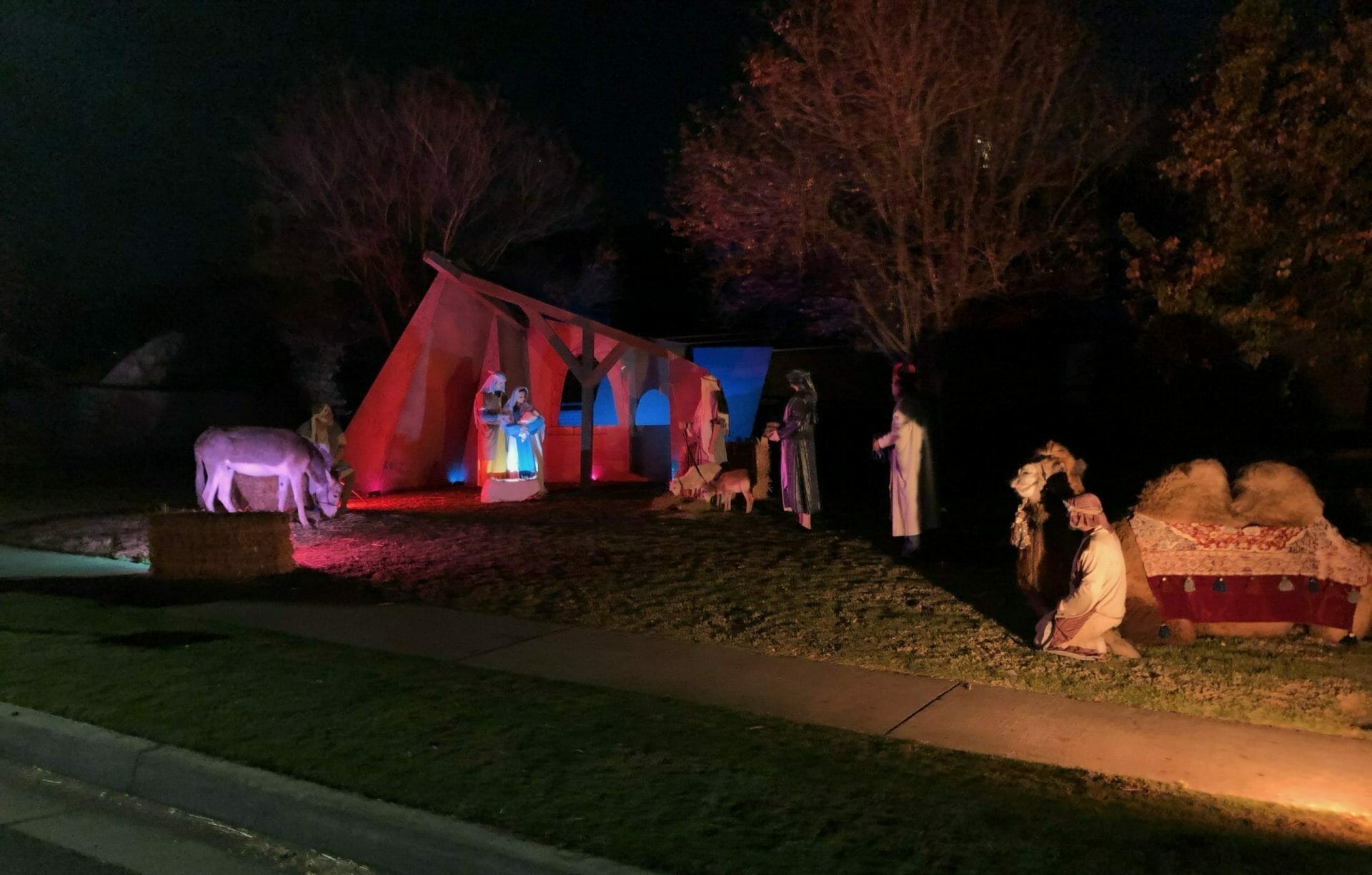 We are thrilled to have for the 3rd year our drive-by Living Nativity Scene. We invite you to remember the miraculous birth and life of the Savior at this free community event.
returning for a 2nd year, our Walk-Thru Christmas Chalk Walk will be featured with our Living Nativity. This is a wonderful way to view professional and amateur artists as they create amazing Christmas themed chalk drawings, allowing you to truly feel the Spirit of Christmas with scenes of the Savior, beautiful lights, and live music.
Brought to you by The Church of Jesus Christ of Latter-Day Saints, Living Nativity and Christmas Chalk Walk 2022. The event will be held at our Redlands building (350 S. Wabash Ave, Redlands).  As you walk through the parking lot you will be able to view the nativity and chalk artist creations while listening to beautiful music.
We invite all artists who would like to participate in drawing for the Chalk Walk to please register at the link below by November 12th.  Here are some helpful details…
There is no registration fee.

Free professional-grade chalk will be provided for all artists.

Artist check-in will be on Wednesday, December 14th, beginning at 10am and ending at 9pm. All chalk art must be completed by Friday, December 16th at 4pm. Artist may begin working any time after check-in.

The Living Nativity and Christmas Chalk Walk 2022 will be open to the public on Friday and Saturday, the 16th and 17th (6pm-8pm)!

Judging and ribbons will be awarded Saturday, December 17th at 5pm.